Local album lights up
Judy Pancoast sings for all the Christmas Streets
By Alec O'Meara
aomeara@hippopress.com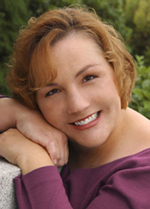 Local children's musician Judy Pancoast always dreamed of having her very own Christmas song played on the radio along with all the old classics, and this year it is starting to look like that particular Christmas wish might just come true.
It was 10 years ago that Pancoast released her own Christmas album, The House on Christmas Street. The title track on the modest seven-song record was an homage to those homes that are decorated to the hilt with blinking lights and figurines. The song was originally written about a house in her hometown of Waterville, Maine, that people went out of their way to see every Christmas.
"It's about that house that just goes over the top with decorations," said Pancoast, who released the album in 1998. At the time, she worked hard to give the album a commercial push to get it on the radio, and while it did see some play, it failed to reach classic status and eventually faded away.
Until about three years ago, that is, when the song was discovered by the very community to which it was lovingly dedicated.
While poking around during the holiday season of 2005 Pancoast's husband called her over to the computer. To her surprise, the couple discovered that the song was being used across the country as part of Christmas decorations. The song was being cued up to local FM transmitters at houses, then synced to the lighting display. As a result, people would pull up to the home, and then tune their car radio to listen to Pancoast sing about "47,000 blinking lights" while looking at the very subject of the song.
Thrilled that the song had found an audience, Pancoast dove headfirst into the online community of hardcore Christmas decorating and found whole circles of people who lit up their own electric bill to put on an annual show for their community.
"A lot of the people that do this are male, and they seem to have a background in engineering or something like that," said Pancoast.
This fall, Pancoast singed a deal with Light-O-Rama, a New York-based decoration company, which will use the song in association with the lighting displays it sells.
"When I first heard 'House on Christmas Street,' I … simply fell in love with that song," said Dan Baldwin, president of Light-O-Rama. "The song just rang so true and seemed so much like my Christmas that I was simply amazed."
A handful of radio stations, including Oldies 103.3 locally, will be playing the song this year. Christmas songs take a long time to catch on, Pancoast said, noting that the modern classic "Grandma Got Run Over by a Reindeer" played for 10 years before it caught on nationally. As her own song turns 10, Pancoast is optimistic that the connection being forged with decorators will push the song to a larger audience.
Locals looking for an "official" house on Christmas Street, one that is transmitting the song along with its display this year, can find one in Hudson at 75 Pelham St. The house will go "live" Thanksgiving night.
"Believe me, he'd want people to know about it," Pancoast said. "These people are doing this for no other reason than to make other people happy."
The House on Christmas Street is available on iTunes and other online distribution sites.